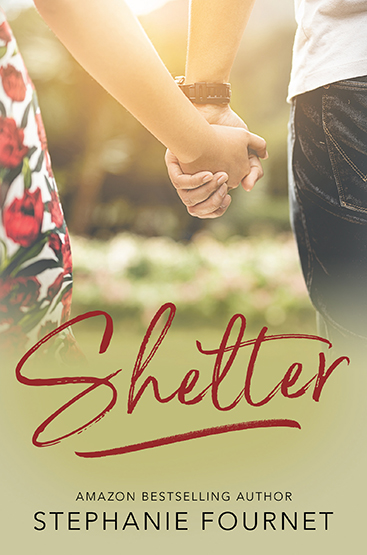 Shelter
by Stephanie Fournet
August 15, 2018
Amazon
| 
Kobo
| 
iTunes
| 
B&N
Elise Cormier has hated Cole Whitehurst since she was five years old. He's always known just how to make her feel dumb, shabby, and — worst of all — invisible.Even when they live under the same roof.But that's where Elise learns Cole's terrible secret and why he is the way he is. Despite how he's always treated her, Elise becomes his ally.
Cole Whitehurst has the weight of the world on his shoulders. Day in and day out, it's up to him to keep his mother and sister safe. He's used to giving up everything he wants in order to protect them.
And there's nothing he wants more than Elise Cormier.
Cole has no business falling for his housekeeper's daughter, but how could he resist? She's funny. She's real. And he trusts her with his life.
But, as Cole knows, loving someone comes with a price, and it may take him years to pay it.