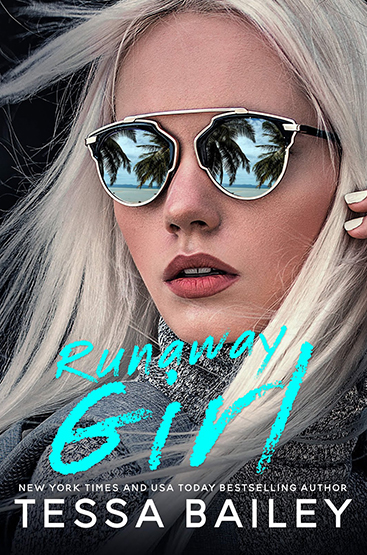 Runaway Girl
by Tessa Bailey
Spetember 24, 2018
Amazon
| 
Kobo
| 
iTunes
| 
B&N

It's Naomi Clemons's big day. Her dream wedding. And she's outta here.
One moment. A chance meeting of gazes through the church window pane with someone familiar who radiates intrigue. Independence. It's the final push Naomi needs to realize…she's boring. A blonde, cookie cutter, well mannered trophy wife-to-be. How can she expect to lead a fulfilling married life when
she's never lived?
Special Forces diver Jason Bristow needs a beauty pageant coach. Not for himself—although the tattooed bruiser could definitely use some charm. For his little sister who he has returned to St. Augustine, Florida to raise. When a beautiful southern debutante lands on his doorstep, she awakens a hunger that won't be ignored. If only she wasn't planning on winning back the ex-fiancé she left at the altar…
Despite the potential for ruin, heat continues to build between Naomi and Jason beneath the sultry Florida sunshine, consuming them both. But they're on borrowed time…and it's about to run out.