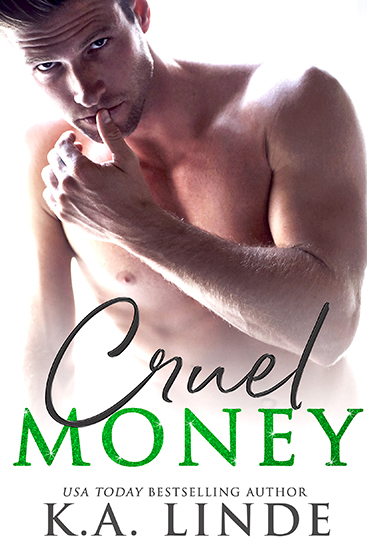 Cruel Money
by K.A. Linde
Series:
Cruel Trilogy #1
January 22, 2019
Amazon
| 
Kobo
| 
iTunes
| 
B&N

Lose yourself to the dark and glamorous underbelly of the Upper East Side in USA Today bestselling author K.A. Linde's new billionaire romance Cruel Trilogy.
She was supposed to be a one night stand.
A way to sate my sexual appetite.
I let her glimpse the man I am. The face that I hide behind my carefully cultivated life.
But she ripped open that divide--and there's no going back.
Now, she's here. In my city.
I don't care that I'm Manhattan royalty and she's the help.
Only that she's living in my summer home. With me.
And I want more.