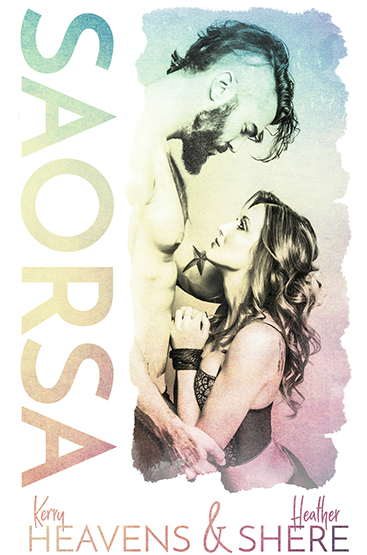 SAORSA
by Kerry Heavens, Heather Shere
November 12, 2018

Saorsa
[seer-sha]
Noun - Scottish Gaelic
Freedom, salvation, redemption, liberty.
It's not a concept Charlotte Rose has ever considered.
She's busted her tail her entire life.
Worked at her doomed marriage
and slaved to build the company she loves.
Work is life.
Love?…yeah, that's something she's learned to live without.
Divorced and tired of the fight over her beloved business,
she's jaded and she knows it.
Charlotte needs a fresh start.
So she packs up and moves across the ocean,
to be with the one solid thing left in her life: Her best friend.
With all her energy focused on what the future holds,
she dives right back into old habits,
throwing herself into work and neglecting life and love.
She has no idea life is choking her until him…
They meet by chance, and now he's everywhere.
He's so centered, so calm.
She needs someone to save her from herself.
Redeem her from her past mistakes.
Free her to discover who she really is.
It's clear that the enigmatic Rhys has found his saorsa.
The question is: Can he help Charlotte find hers?
Cover Design: Rebel Graphics
Photo: RplusMphoto
Models: Jess Birks & Connor Smith