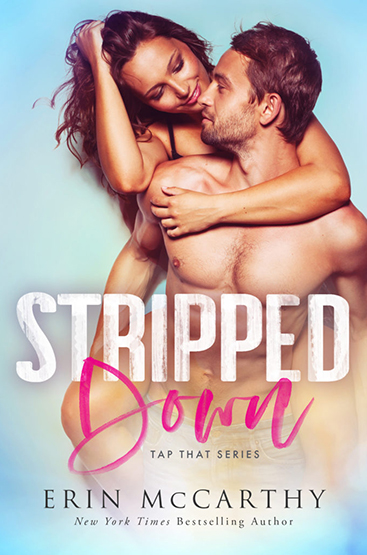 Stripped Down
by Erin McCarthy
Series:
Tap That #1
October 24, 2018
Amazon
| 
Kobo
| 
iTunes
| 
B&N

His best friend's hot older sister.
Her younger brother's annoying sidekick.
And one forbidden kiss in a bathroom in high school…
Sloane O'Sullivan is returning home to Minnesota, dreading turning thirty. Once the Mean Girl, she's a lot more humble these days. And shocked to see how Little Dickie is all grown up and hot as hell, stripping at a charity event like he was born with biceps.
Working out has shed Rick Ryder of his despised childhood nickname. Now he leads a simple life. Work on cars, take care of his kid sister, have casual hookups. But when Sloane comes back to town single, he wants to finish what they started in that bathroom twelve years earlier.
It was complicated back then. It's even more so now.
Because Sloane wrecks his bike.
And he's her landlord.
And her brother will murder him if he has sex with her.
But sometimes you have to strip it all down to see what was there all along… even if it's a secret.
I received this book for free from in exchange for an honest review. This does not affect my opinion of the book or the content of my review.
REVIEW
I am officially obsessed with Erin McCarthy! Every one of her books I have picked up have been completely devoured!
Stripped Down
was absolutely no different!
I was beyond excited to start a new series by Erin McCarthy and how much better can it get to start off the series with a bunch of guys doing a strip show for charity? Am I right or am I right?
Let's start off talking about Rick. Now who doesn't love a guy who is trying to win over his teenage crush? Did I mention he also takes care of his younger sister? I completely fell head over heels for Rick. He was charming and swoony and just completely loveable.
Sloane was an amazing heroine. She was strong and determined. Stripped Down starts off when she moves back to her home town to start over and be independent after her divorce. Who doesn't love a strong independent heroine? I know I do. I really loved banter between Sloane and Rick!
Stripped Down was a super fun and heart-warming quick read and I just couldn't get enough. I can not wait to dive into the next book, Strip Search!

[one_third]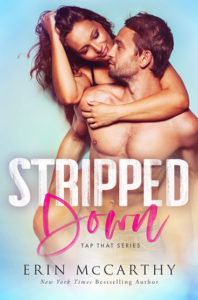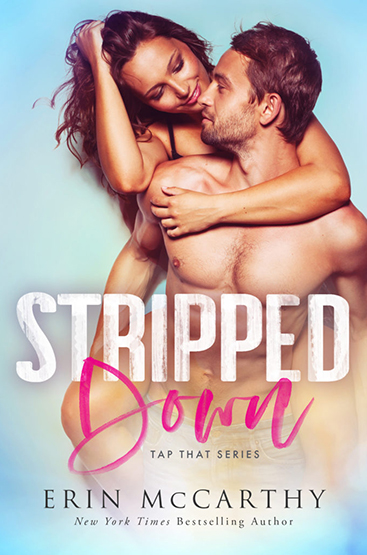 FREE
Amazon
Nook
iBooks
Kobo
[/one_third]
[one_third]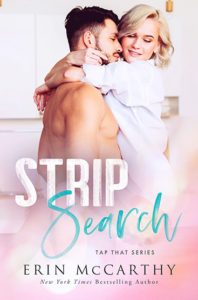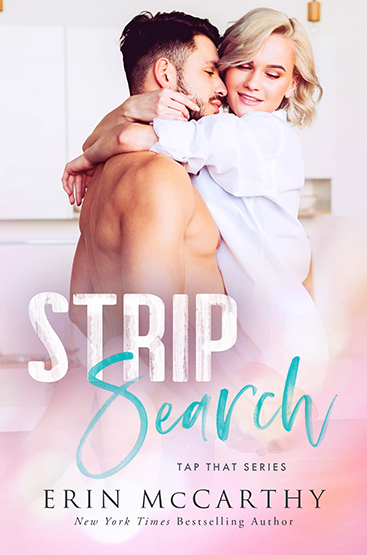 $3.99
Amazon
Nook
iBooks
Kobo
[/one_third]
[one_third_last]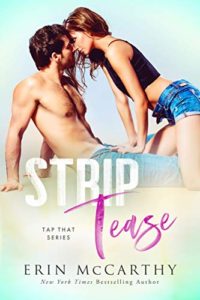 PREORDER
Amazon
Nook
iBooks
Kobo
[/one_third_last]