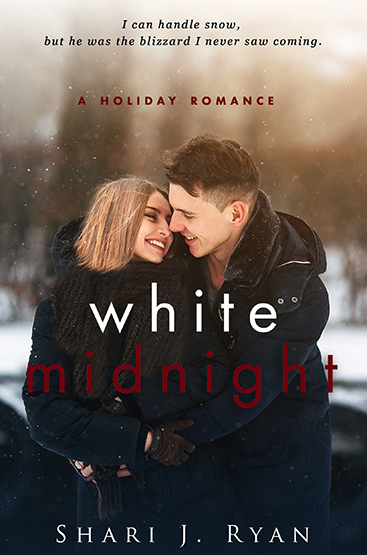 White Midnight
by Shari J. Ryan
Amazon

I was selfish and took everything for granted until my life turned veered off in a direction I never imagined.
I want to fix everything, but it's too late.
Spending Christmas alone has become a new tradition. It is my self-inflicted punishment.
However, surviving a blizzard in New Hampshire was not supposed to be a part of my pity-party for one this Christmas, especially in a town where only a few locals were brave enough to wait out the storm. I never should have been one of those "brave" people … not with my fashionable boots and thin winter coat.
Now that the damage is done, I am confident I can write the next book on, "How to Survive a Blizzard in Fashion."
There's really only one step to this survival guide, though: find a hot mountain man and fall for his good looks and rugged ways.
Maybe this Christmas, I won't be so lonely after all.