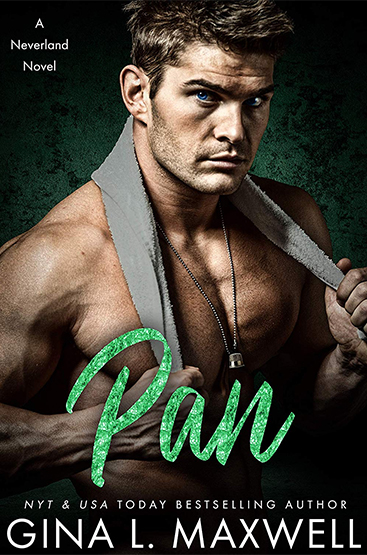 Pan
by Gina Maxwell
Series:
Neverland #1
January 22, 2019
Amazon

From New York Times and USA Today bestselling author, Gina L. Maxwell, comes a brand-new series with a fresh twist on an old classic.
Once upon a time, in Neverland, North Carolina--I fell in love.
I was twelve when Peter first climbed up to my balcony.
Thirteen when I sneaked out to see him at the School for Lost Boys.
Seventeen when his touch made me fly,
And eighteen when his words made me cry.
We were magnetic, drawn to each other from that very first night, and what I thought would be forever. But when it came time for me to leave, he wouldn't come with, so I left town with a map for my future and a shattered heart.
Ten years later, I've returned to Neverland, hoping to find a man in place of the boy.
Peter was partially right, growing up is no fun. After quitting my fancy career that sucked the magic out of life, I'm now organizing the fundraiser of the year. In a move that could make or break the event and my new company, I've hired Peter, master mechanic and owner of LB Automotive, to help me pull this off--trusting him to rebuild a classic car for the auction that could help hundreds of foster kids in need.
I thought I was prepared, but the boy who refused to leave is now a man hell-bent on getting me to stay, and as sparks fly between us, that undeniable fire flares back to life, deeper and hotter than ever.
But that ripped body doesn't mean Peter's matured enough to make us or this event work, and not everyone in Neverland is happy about my return.
Not every wound heals.
Not every heart can be fixed.
Not every boy grows up.
And after all this time, the love we found might be lost to us again...this time, forever.
*Pan is an adult contemporary romance retelling of Peter Pan, complete with Wendy, Hook, Tink, and all the Lost Boys. There are no fantasy elements in this world, other than the "magic" that happens between the sheets.
I received this book for free from in exchange for an honest review. This does not affect my opinion of the book or the content of my review.
REVIEW
When Gina Maxwell posted about her upcoming novel,
Pan
, I instantly knew I had to get my hands on it! I am a total sucker for all the old disney fairy tales. I love when authors take the classics and remake them into something completely new and amazing! I always have to read them when I find them, and honestly, some have turned out to be total disappointments.
Gina's idea to take on the world of Neverland and give Peter Pan and all the lost boys their own happily ever afters was a huge risk – but let me tell you – she knocked
Pan
out of the park and I CANNOT WAIT for
Hook
and
Tink
!
I was immediately captivated and did not want to put it down! I made myself take breaks to run errands and do things with my kiddos so that I could purposely extend my stay in Neverland. I never wanted to leave!
Peter and Wendy were absolutely amazing! Not only do we get the story of them as adults reconnecting now that Wendy has returned, but Gina also takes us back to when they were kids and we get to be with them when they discovered the magic they had between them.
When you start reading Pan (and you totally need to!) you are not only drawn into Peter and Wendy but she also immediately draws you into all of the other Neverland characters. While we are on Peter and Wendy's journey to their happily ever after, we also get a peek into who the next couple of books will be about.
Gina kept all the original key elements that made up the classic disney version of the story, Peter Pan, while making them completely relevant and believable as a romance story in today's world. She really exceeded my expectations and just honestly blew my socks off!
I can already tell you Pan will be one of my favorites for 2019!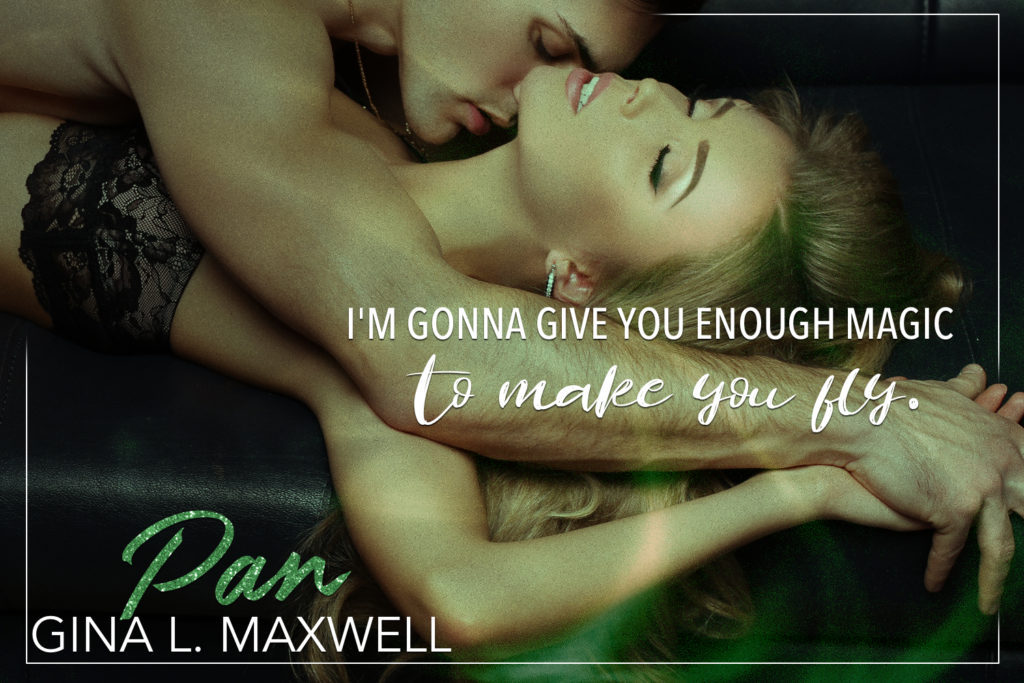 GIVEAWAY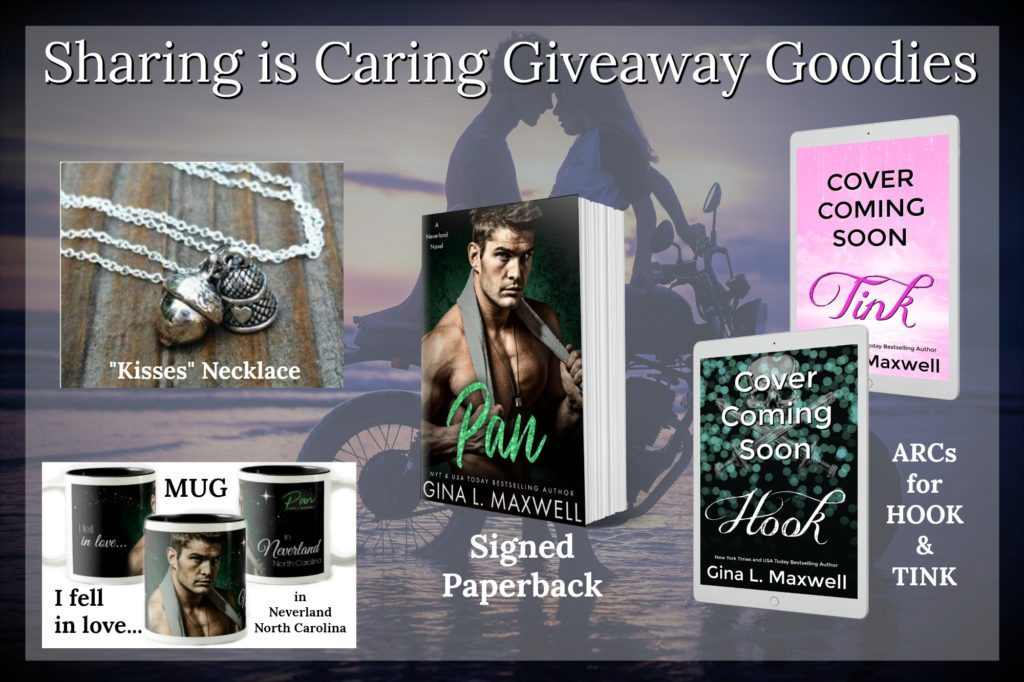 Click on the image to enter the giveaway!
Signed paperback copy of Pan
Necklace of Peter and Wendy's "kisses"
Mug featuring Peter and the words "I fell in love… in Neverland North Carolina"
ARCs (advanced reader copies) of books 2 and 3, Hook and Tink, when they become available