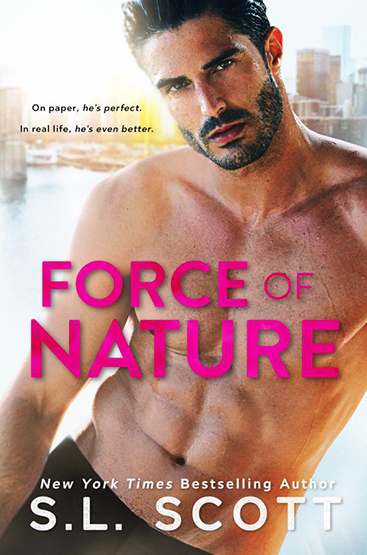 Force of Nature
by S.L. Scott
March 31, 2019

Winter Nobleman is complicated. To say the least.
It was supposed to be simple. Go to Paris, find a client's daughter, and close a multi-million-dollar deal. Easy. Then I meet her. Stormy blue eyes, quick wit, and the secrets she keeps on the tip of her tongue make me forget my mission for a moment, or six, and why I'm in Paris in the first place—to bring her home.
Distracted by her beauty, I fail to notice the others lurking with missions of their own.
Bennett Everest is the twist I never saw coming. Talk about perfect timing.
He steals my breath the first time I see him and breathes hope back into my heart. He's a giant in my eyes, a king among men with patience and love to share in spades. Six foot three. Whiskey-colored eyes. Solid gold on the inside.
Despite the dirty deeds of my past, he sees the person I am meant to be and not the person I have become.
If the lies don't kill us, will the truth set us free?
EXCERPT
The pale color of the lace highlights a sheen as if the sun kissed her skin, and I can't stop myself. "Fuck, you're beautiful." The smile I receive in return is magnificent. Her surprise at my compliment shocks me, though.
A whispered, "You're so hot," leaves her lips. Her hands on my sides urge me back on top, so I move, kissing her again and appreciating the taste of her mouth, her skin, and the way she moves under me. Her body begs for more, and I start to memorize what makes her moan.
A kiss to the lips.
The spot behind her ear.
My hands on her waist.
Fingertips dipping under the lace and teasing.
Her breasts are firm and a good handful. I'd venture to guess a cup size, but it doesn't matter.
It.
Doesn't.
Matter.
The thought races through my veins, and I start to digest it. The size of a woman's tits has always been something I catalogued for entertainment, out of curiosity, and to engage my brain and not just my body. It's the same as every woman staring below the abs I work so hard to maintain to check out what the good Lord gave me.
But with Winter, it's different.
Like our time together, this just feels good. She feels good. With her, it's not a race to the finish. She's savoring my kisses to her neck and taking the time to kiss mine. She doesn't want a quick fuck before she ducks to catch a cab home. No, this is different.
New.
Better.
I don't want this feeling to end although I don't think I can wait much longer before I explode. I ache to be inside her, so I whisper against the round of her breasts, "Do you want to—"
"Yes. God, yes. Please."
Lifting my head up to see her face, I smile. "I like you begging for me."
"I'd like you between my legs."
"I thought that's what we were talking about?"
"Your mouth first."
"First, huh?" She drives me fucking wild. As if I couldn't get harder, she opens that sexy mouth of hers and makes a request. Confidence is a turn-on. "I can arrange that." I slip under the covers and tug her legs until she's flat on her back.
Through laughter, she says, "You're so bad, Bennett."
"But I'll make you feel so good."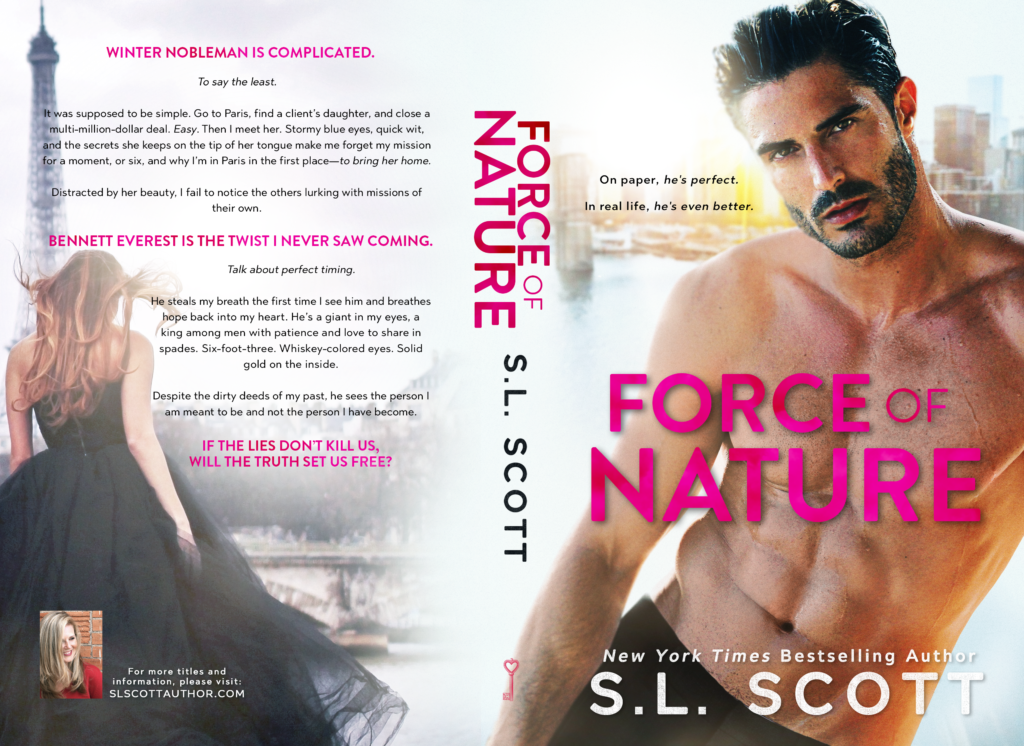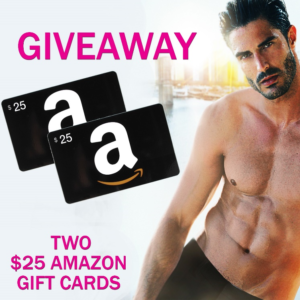 Click to enter!