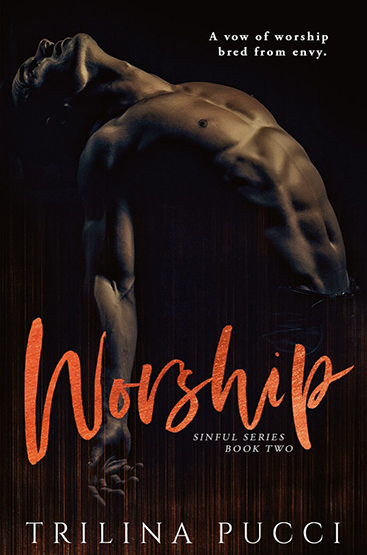 Worship
by Trilina Pucci
Series:
Sinful #2
March 3, 2019
Amazon

Book Two, in A Sinful Series, brings you an intense, taboo love story, and an even hotter ALPHA. Meet Luca King— broody, powerful and a man who's never refused.
There are only two reasons a man falls to his knees: prayer and pussy.
And I sure as hell don't pray.
But for this woman, I'd fall on my knees to worship every single, gorgeous part of her body.
And claim her as mine, knowing I shouldn't want to keep her.
Because we're all wrong, too complicated, too explosive….too sinful. I want what I can't have.
But I'll take it anyway because Gretchen Andrews has done the one thing my wife never could….she's made me love her.