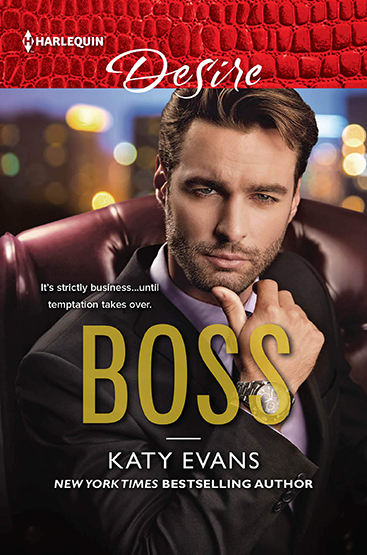 BOSS
by Katy Evans
March 1, 2019
Amazon
| 
Kobo
| 
iTunes
| 
B&N

"We play by my rules now."
—Kit, the new boss
Who does Kit Walker think he is? The trust-fund heir waltzes in and wants to boss me around, but if I catch him misbehaving, his father will yank his inheritance. Stalemate, right? Not when our chemistry is irresistible! Ironically, we run the top dating app. Could this be my "perfect match"…or the perfect scandal?
—Alexandra, the one in charge
I received this book for free from in exchange for an honest review. This does not affect my opinion of the book or the content of my review.
REVIEW
Want to know a good way to insure that I'll read a book: tell me the author is Katy Evans. Now, I'm not a big fan of office romances. I can take 'em or leave 'em. However, Katy Evans is a must-read author.
The chemistry between Alexandra and Kit is consuming almost as soon as you start reading BOSS. Alex is a workaholic who has worked hard to earn her position at her company, Cupid's Arrow. So I felt for her when the owner pulls her into his office to announce that he is retiring and leaving the company to his son, Kit, who has never worked a day in his life.
I think anyone would feel a little hostile towards a playboy getting the company they've worked so hard at just handed to him.
This fast-paced story literally jam packs in all the emotions into this short read and hits you with them like a one-two punch. There's romance (obviously), hostility, betrayal, redemption… just to name some.
BOSS is an amazing and memorable quick read that you won't be able to put down until you reach the end. I can't wait to read the next book in this series about Kit's older brother!