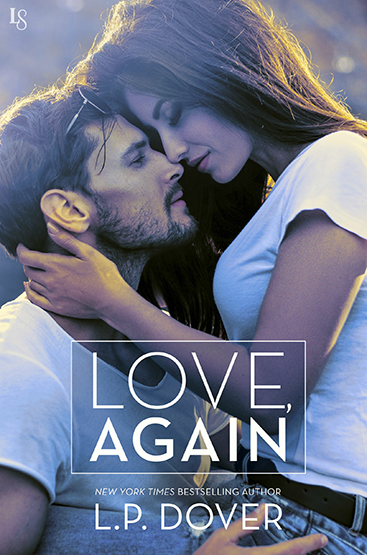 Love, Again
by L.P. Dover
April 9, 2019
Amazon
| 
Kobo
| 
iTunes
| 
B&N

Sometimes all you need is a second chance ...
Aubrey Reynolds is a small-town girl who's made it big.
A successful Hollywood director, Aubrey doesn't have time to linger on what could have been.
But when a routine blood test comes back with a false positive, she decides to take some time off to do the things she's always wanted to do: taste the famous chocolate chip cookies at the Minnesota State Fair, hike the Grand Teton National Park, scuba dive in the Caribbean.
But after Aubrey admits to herself what she's really missing, she heads back home to Dusty Valley, Oklahoma . . . and the man she left behind.
Cole Haywood is a small-town fireman and that's just fine with him.
Sure, when the love of his life left their hometown to chase her dreams he was heartbroken and—he'll admit—damn mad.
But Cole would have never forgiven himself if he had held Aubrey back from success.
So the last thing he expects after all these years is to walk into his favorite bar one night and find the girl he's always loved—there—looking for him.
Maybe now's the time to make his dreams come true.