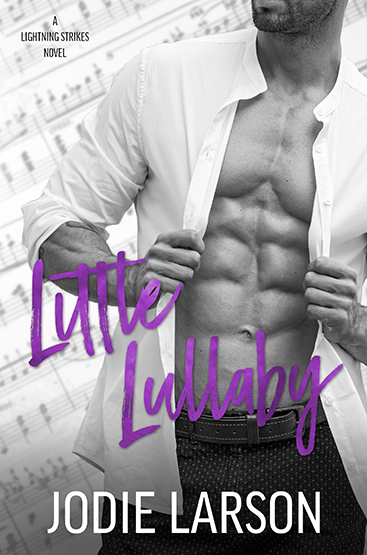 Little Lullaby
by Jodie Larson
September 12, 2019
Amazon

Babies. They're everywhere.
My closest friends are all in family mode. It's like a constant alarm on their biological clocks that won't stop ringing until an army of kids surrounds us all. Being the wives of rock stars, dealing with the stoplight, tours, and balancing time with their husbands, they have a lot on their plates. Whereas my only concern is when Gabe will be home from managing the bar.
Everyone keeps asking when we're going to start trying. Our family. Our friends. At least my husband hasn't joined in, but I see the look in his eyes every time someone says they're pregnant.
He wants to start but I'm content on just practicing until the time is right.
Unfortunately, nothing ever works out the way you plan.
Two little lines. One scary adventure.
At least I know I won't be alone.
After all, misery loves company.