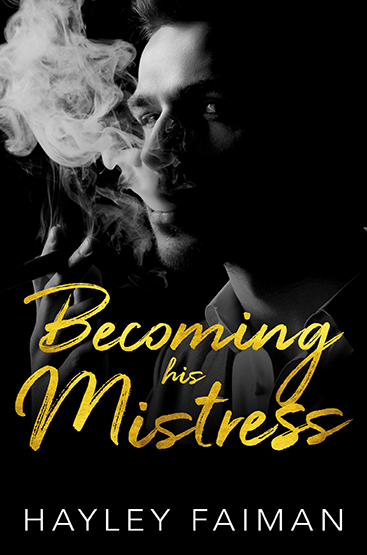 Becoming His Mistress
by Hayley Faiman
October 28, 2019
Amazon

As an Underboss for the Zanetti famiglia, Arlo Zanetti has agreed to marry for duty rather than love. In fact, he abhors the woman he's forced to walk down the aisle with.
However, duty and the famiglia mean everything to him. He's not a man that skirts his responsibilities, even to his own detriment.
That is, until he sets his sights on Elenora Lewis. She's everything he's attracted to and everything he thought he could never have.
Elenora should run from him. She can feel the danger oozing out of Arlo's very core. However, she has a problem, she's fallen for him, head-over-heels. His blue eyes hold her completely captive.
Secrets, lies, betrayal, and infidelity plague them both. Guilt fills them, their morals are completely obliterated. Unsure if they'll make it out alive, this is the second book in the Zanetti empire.