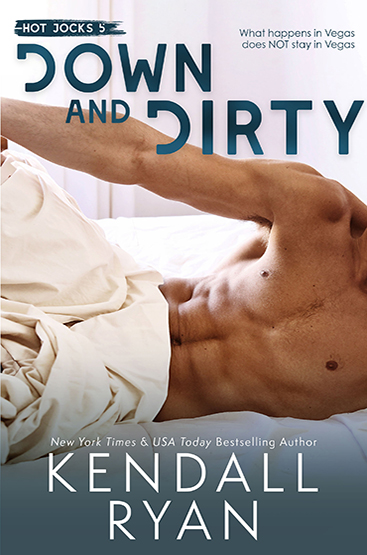 Down and Dirty
by Kendall Ryan
Series:
Hot Jocks #5
March 9, 2020
Amazon
| 
Kobo
| 
iTunes
| 
B&N

Your favorite hot jocks are back with an all new stand-alone novel.
Whoops.
Last night in Vegas is a blur. There were drunken shenanigans … And now I'm waking up naked wrapped around Landon freaking Covington, my incredibly hot younger guy friend, with a wedding ring on my finger and a marriage certificate on the table next to me.
Like I said, whoops. I'm thirty. I should know better, but what happens in Vegas stays in Vegas, right?
Well, apparently not.
Because I've married the last alpha-male virgin on the planet. Yep, virgin. And my stubborn, oddly traditional new husband doesn't want a divorce. He wants me.
If you like sexy, confident men who know how to handle a stick (on and off the ice), and smart women who are strong enough to keep all those big egos in check, this series of athlete romances is perfect for you!