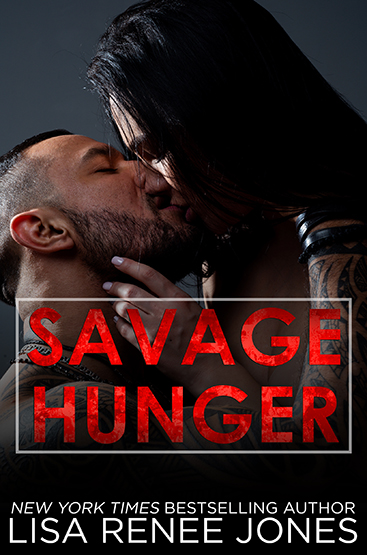 Savage Hunger
by Lisa Renee Jones
Series:
The Savage Trilogy #1
December 17, 2019
Amazon
| 
Kobo
| 
iTunes
| 
B&N

Rick Savage, but they call him Savage and for a reason. He can make you laugh and then rip your heart out. No one knows that more than me, Candace Marks, the woman he left bleeding from the heart. I loved him. Lord help me, I've never stopped loving him.
Now, I'm engaged to another man, a brutal man I'm trapped into marrying, when to my shock, Savage returns home. Savage who I haven't heard from in years. I want to hate him. I have ever reason to hate him, but I can't. I still love him and I fear he will save me just to leave me bleeding one last time. He stirs my desires, a dark, delicious, and dangerous man destined to hurt me and leave me. This time I'm not sure I'll survive.
I received this book for free from in exchange for an honest review. This does not affect my opinion of the book or the content of my review.
REVIEW
Wowa! What a start to this trilogy!
I feel the need to start off by stating that while Lisa Renee Jones is not a new to me author, I have not had the pleasure of reading any previous books regarding the men of Walker Security. I did not know going into Savage Hunger that the hero was in previous books.
That being said, I do wish I had read the previous books Rick Savage is featured in (because I do feel like I'm missing out when he interacts with the other men of Walker Security) first, however I do feel ok to continue reading to finish this series without having done so.
The chemistry between Savage and Candace is FIRE! I have enjoyed my time with these characters and can not wait to come back for more! This wait might just send me over the edge but it will absolutely be worth it!
Be ready for lots of angst and twists in the style that can only be Lisa Renee Jones.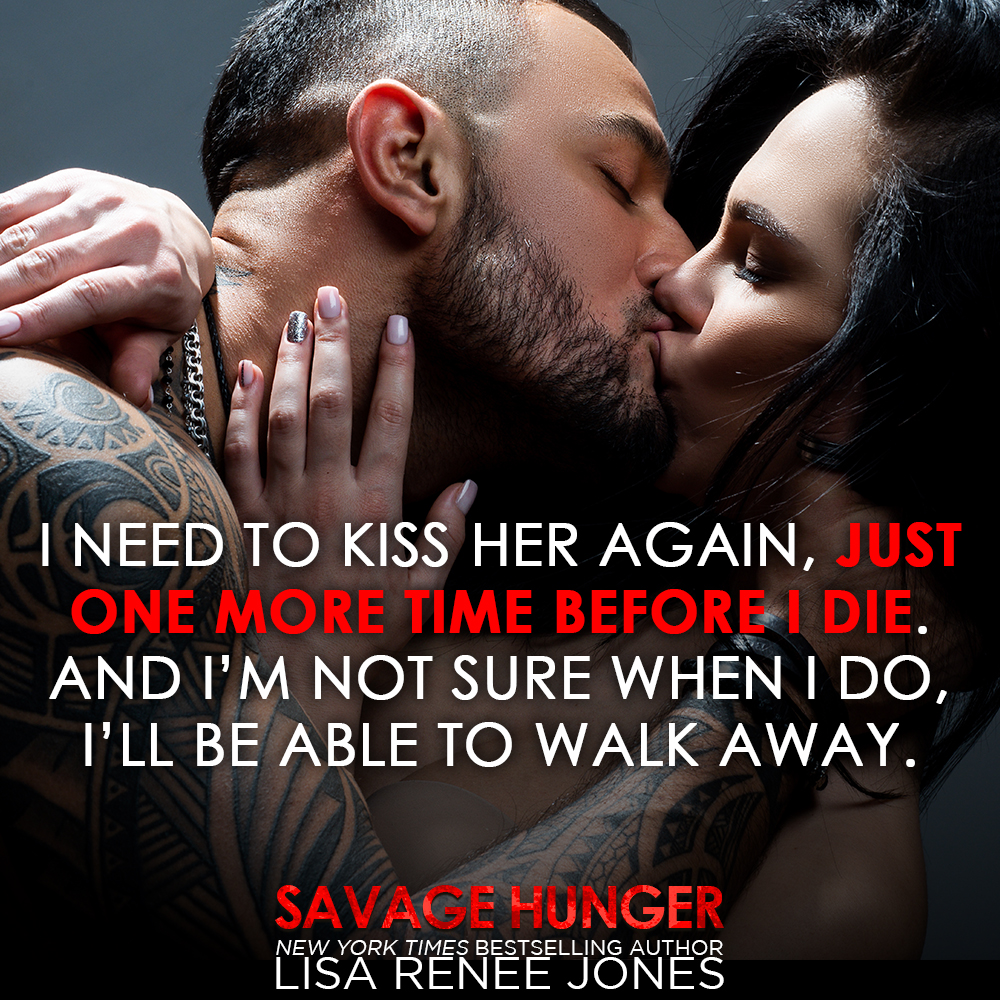 EXCERPT
"Why are you here alone, Rick Savage?"
He fixes me in a deep blue stare, and I swear I'm drifting in a sea of this man's making. "To meet you. I just didn't know it yet."
The rain explodes around us again, an eternal roughening of the windows that only Texas does with such force. Thunder erupts with it, lightning in the distance, and I don't know who moves first. Him or me. Suddenly though we're in the middle of the seat and his fingers are tangling all rough and wonderfully in my hair, his mouth lowering to mine. "I'm going to kiss you now unless you object," he says.
"Kiss me already, Savage."
"Rick. Call me Rick." And then his lips collide with my lips, his tongue a deep stroke of pure heat that has me moaning with the rush of sensation that assaults my body in the best of ways.
My arms slide around his muscular back, body pressing against his body, the hard lines of this incredible man absorbing more than the softer part of me. That need to be touched explodes inside me, demanding satisfaction. He pulls back and stares down at me. "Do you want to get out of here? Together."
I tell myself this is crazy, insane, wildly out of my character. "I don't do things like this. Ever."
He kisses me again and leaves me breathless. "Make me the first."