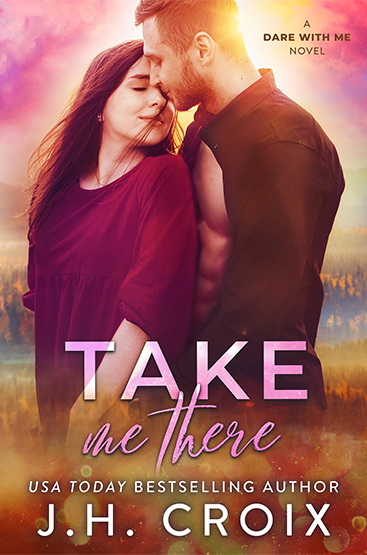 Take Me There
by J.H. Croix
Series:
Dare With Me #5
April 19, 2022
Amazon
| 
Kobo
| 
iTunes
| 
B&N

A swoon-worthy romance from USA Today Bestselling Author J.H. Croix!
I'm not planning to fall for the hot, broody military hero, thank you very much.
Skylar's all but wearing a Stay Away sign. She might be tempting, but I can take a hint. Until a single moment leads to one kiss and then another. Before I know it, I'm in deep.
After tragically losing my first love, I never planned to fall in love again. But Skylar gets to me. She doesn't even believe in love. I want her to believe. I want to slay her dragons. All of them.
I can handle it. My heart won't get involved. Until Skylar walks away.
Tucker & Skylar's story is perfect for readers who love: broody military heroes, friends to lovers, slow burn, small town gossip, emotional romance with a dash of angst, tons of swoon, and one smokin' hot protective hero.