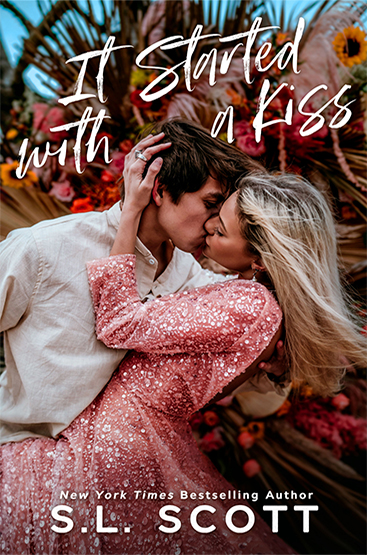 It Started with a Kiss
by S.L. Scott
June 10, 2022
Amazon
| 
Audible
It started with a kiss.
Admittedly, it was a moment of weakness on my part. But even the strong-willed have been known to fall for a hard body underneath a tailored suit and a five o'clock shadow coating a sharp jawline.
It didn't matter that Jackson St. James was nothing but trouble. Trouble was just my type.
Been there.
Done him.
Not making that mistake again.
We were friends, a low-key affair we designed ourselves—over before we began. After all, together we made no sense.
Jackson is into sports. I prefer the arts.
He gulps beer. I sip champagne.
While I might not be described as humble, his arrogance is through the roof.
But when he asks if we can talk, my traitorous Louboutins come to a full stop. Although I've seen enough movies to know how these conversations go, maybe, just maybe, he'll surprise me.
He has before . . .
We may have started with a kiss, but how will we end?