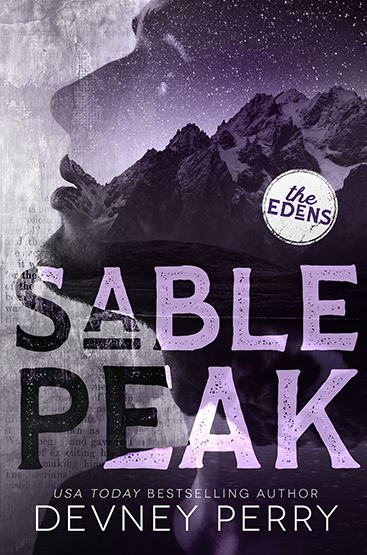 Sable Peak
by Devney Perry
Series:
The Edens #6
December 7, 2023
Amazon

An unrequited love, small town romance from Wall Street Journal and USA Today bestselling author, Devney Perry.
Vera Gallagher is chasing constant. For four years, her life was anything but normal. And the years before that she refuses to even remember. Dwelling on the past only hurts. Life is fragile, a lesson her mother taught her well. She's determined not to waste a moment of her newfound freedom.
Maybe some would consider her crush on Mateo Eden wasted time. Maybe some would call her a fool for loving a man who hasn't once dropped a crumb of interest her way. Still, to Vera, it's Mateo or nothing.
He's handsome. Charming. Witty. And he loves his family the way Vera loves—with her whole heart.
Maybe he'll never notice her. Maybe she's too damaged, too broken, to find that normal life she craves. Maybe her secrets will always keep them apart. But Vera will love him anyway. Whether Mateo realizes it or not.