Dirty Sin
by N. E. Henderson
Series:
Dirty Justice #3
November 25, 2018
Amazon

VINCENT ACERBI
His name brings bile to my throat. Not because he ordered the hit on my life. The man makes me sick, makes fire course through my veins for all the damage he's done to Drago—his son, my love, the father of my children.
Sins may be committed in the name of justice—because I will save my future husband. I will save my family from the devil they share DNA with. And I will save my badge from the disgrace placed upon it.
In the end, he will know he crossed the wrong woman. I will bring that man to his knees if it's the last thing I do.
"I'm coming for you."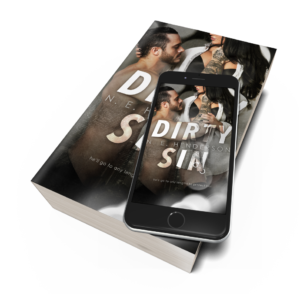 CLICK HERE TO READ THE FIRST CHAPTER